Stand with President Obama and Victims of Gun Violence to Make This a Safer Nation

NOW IS THE TIME!
Several weeks ago, the Brady Campaign provided recommendations to the White House for serious, game-changing legislation to reduce gun injuries and deaths. After meeting with stakeholders from all sides, President Obama announced a comprehensive plan to prevent gun violence. His legislative plan, which we support, includes measures such as universal criminal background checks for all gun buyers. This plan can immediately reduce gun injuries and deaths across America.
But in order to pass important, forward-looking legislation, we must take action. Now it's up to us to make our voices heard in Washington.
Join us and add your voice to the movement. We believe - as you do - that America is ready to do better.
Now it's up to us to make real change happen!
* denotes required field
After you take action, we will keep you updated
with our efforts to make our communities safer.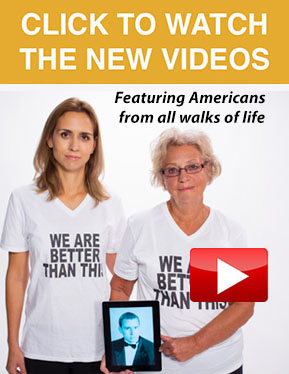 DONATE
We need your support to make the changes to our gun laws and policies that will make us the safer nation we all want and deserve. Thank you.